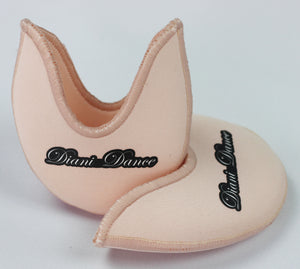 Diani Dance Pointe pads
Pointe shoes are designed to grip the foot snuggly around the side of the foot to prevent you from slipping down into the box. Many pointe pads simply don't come up high enough to cushion this area. These fabulous pads do!
Comfy fabric covered gel, these toe pads ensure you can dance all day!
Small or Large pads.
---
We Also Recommend
---