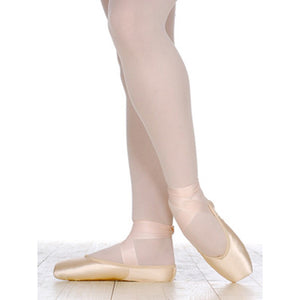 Grishko 2007 Soft Block demi pointe shoe
The Grishko soft block exam shoe is made on the same shoe last as the Grishko 2007 pointe shoe, but without the shank.
Soft block, or demi-pointe shoes are ideal preparation for pointe work, helping to strengthen the feet and prepare the dancer for the transition to pointe.
They are also used in vocational exams instead of canvas, satin or leather soft shoes.
As they do not have a shank, dancers should not go on to pointe wearing these shoes.
---
We Also Recommend
---