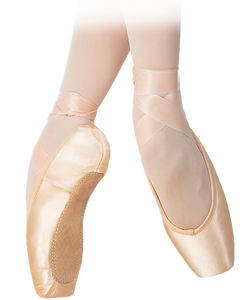 Grishko VEGAN Dream pointe shoe
The stunning Grishko Dream Pointe is the third generation of Grishko 2007 and is the first style in a new high technological pointe shoe line.
This is the VEGAN version of this shoe! Sizes not in stock are available to order with a delivery time of approximately 6-8 weeks. Please contact us to order.
Sizes are available in 3X- 8XXXXX. 
NOTE: Pointe shoes should only be purchased on-line if you have already been professionally fitted, approved to be on pointe by your teacher and know your correct size.
---
We Also Recommend
---