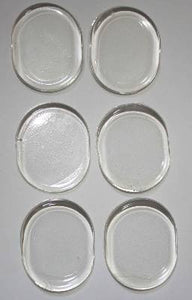 Just Ballet gel dots
These are amazing! So simple, yet so effective.
This is a sheet of six clear gel circles, each with a peel off adhesive backing. 
Place them on the inside of garments that rub and the pressure is instantly relieved.
Ideal for putting underneath leotard straps, where they sometimes rub on the collar bone.
Each dot measures 2.5cm x 3cm and can be cut to size.
---
We Also Recommend
---